Hosting a baby shower in Kampala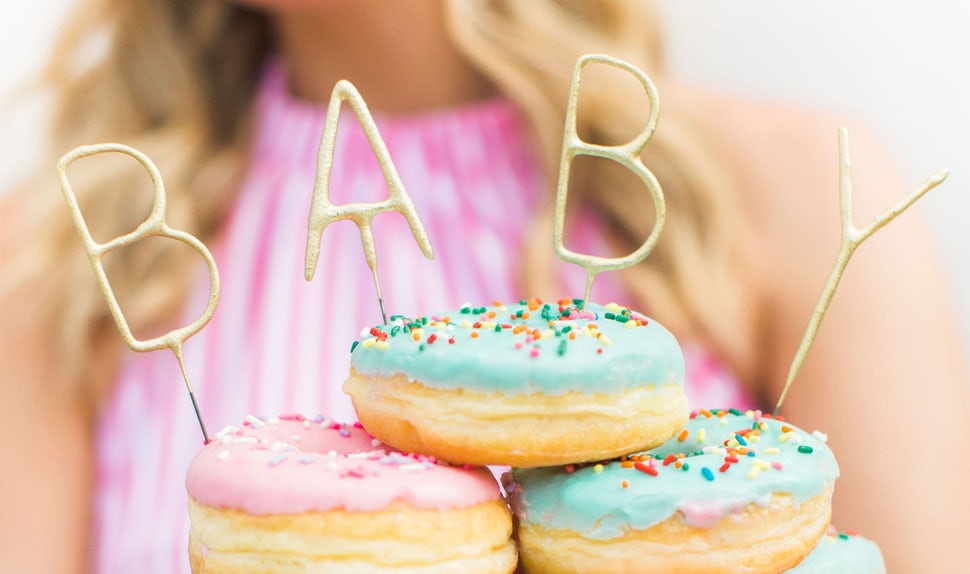 Baby showers are fun parties held to celebrate the arrival of a beautiful bundle of joy. One of the more practical reasons for throwing a baby shower is to prepare the mother (sometimes both parents if it is a co-ed baby shower) for the arrival of the baby through gift and gab.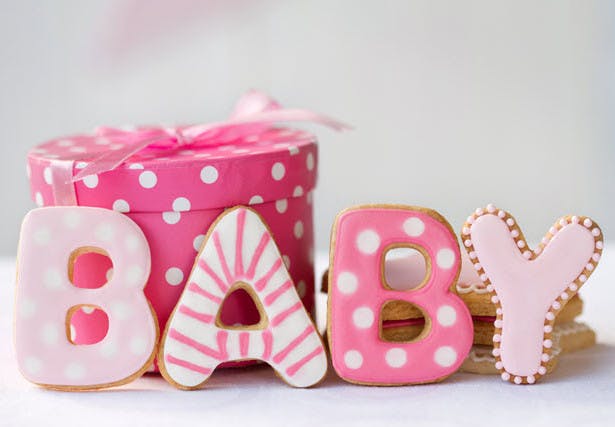 What happens in a baby shower?
Baby showers usually involve lots of baby gifts being presented to the mom to be (and sometimes dad too) which can help reduce the cost of buying baby stuff for the parents – as well as lots of jokes and practical advice on how to prepare for a momma-pappa's life. Being parents can be a daunting and stressful task and a baby shower is just what they may need. Mum and dad open the gifts presented which is almost like retail therapy.
Games can also be a fun addition to baby showers and if it is a co-ed baby shower, you could play partner games eg filling up baby bottles with a drink and setting a timer to see who guzzles down the liquid fastest!
Or you could even have fun activities such as setting up a onesie decorating station.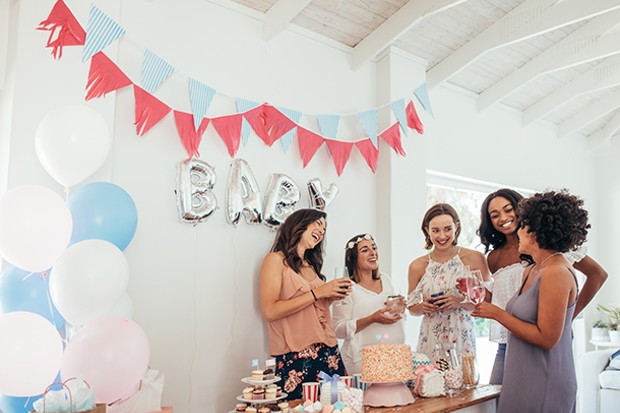 Who organises baby showers?
Baby showers are usually organised by friends/family of the mum to be. It is rarely the mum who throws a baby shower as that would look as though you are throwing yourself a party. This, however, is becoming increasingly common with moms-to-be organising a budget and even planning their entire baby shower the way they would like it. A tip is just be sure to get your best friend/sister to send out the invites so it doesn't look like you are throwing yourself a party – well you are but you need to keep it subtle 😉
If you are the mum-to-be's friend, it's perfectly ok to check with her who she would like to invite when preparing the guest list.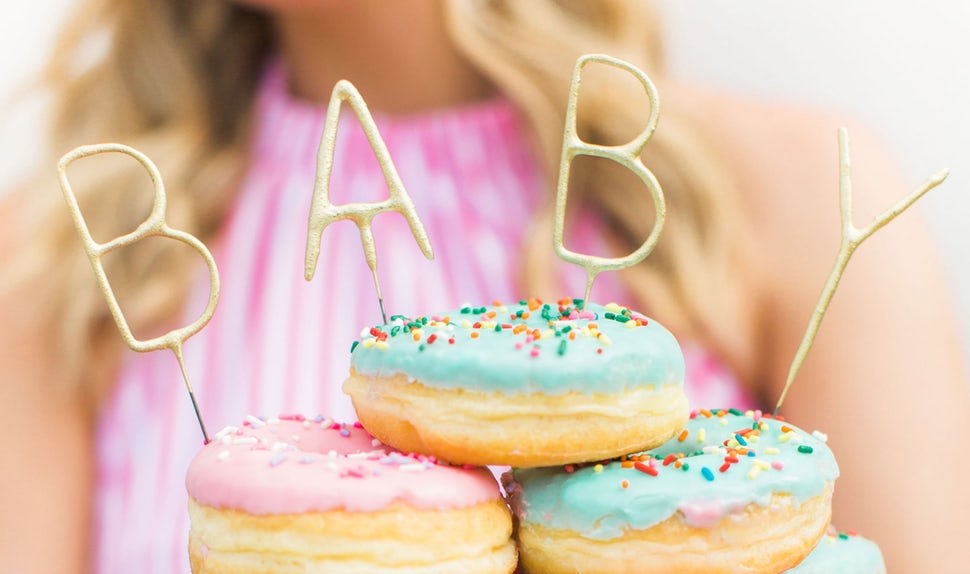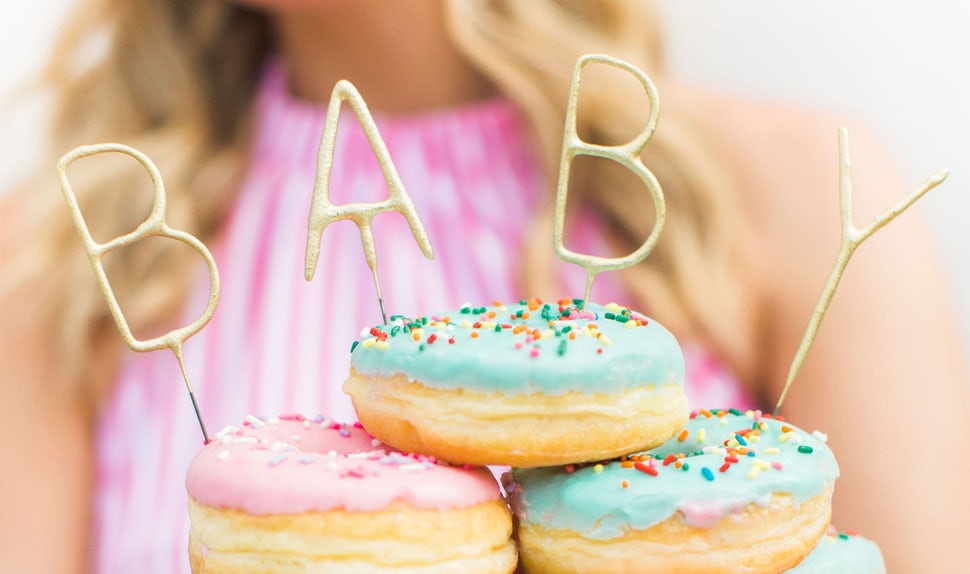 When to host a baby shower?
Baby showers are usually hosted about 7 months into the pregnancy. This makes sense as the baby is well on its way but also ensures that the mom is comfortable enough to enjoy the party!
Who to invite to a baby shower?
Baby showers usually involve close relatives and friends of the mum to be – because well – you can't impose on a person to buy a gift. Those who attend baby showers usually present gifts to the parents so it would be pretty awkward inviting people who are not close to mum/dad and asking them for a gift.
Furthermore, you want mum to just be herself and enjoy every moment without being self-conscious about all the strangers who have been invited.
I thought baby showers were only for mum and her friends? What would dad do at the baby shower?
It is becoming increasingly common to invite dad along to celebrate the arrival of the bundle of joy. You would need to check with mum ofcourse whether dad should be invited. Some dads would love to be involved, others may loathe it.
However, if dads are involved in baby showers, then you can make it more fun by inviting his friends and arranging for games that can be enjoyed by both men and women such as the baby bottle competition we mentioned above!
A photo booth could also make for a fun addition!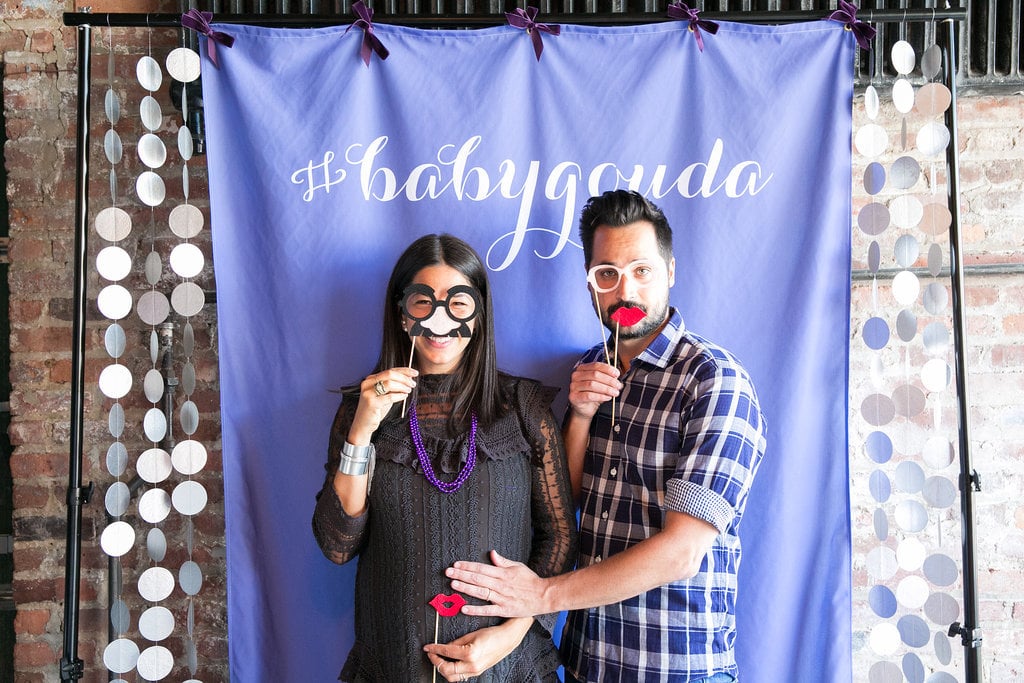 What sort of decor to go for?
It depends on the mum to be and who you are inviting. Usually, baby shower decor involves soft pastel colours. If the baby's sex is known, and mum and dad are expecting a girl, then you could go for a baby pink oriented decor. If mum/dad are expecting a boy, then you could go for baby blue decor. If you don't know the baby's sex or just want to keep it neutral, you could use all the beautiful pastel shades.
If dad is attending as well along with his friends, then you could go for bolder colours such as purple or yellow or white and cut back on the pastel theme. You could also get rid of ribbons etc and add more gender neutral decorations.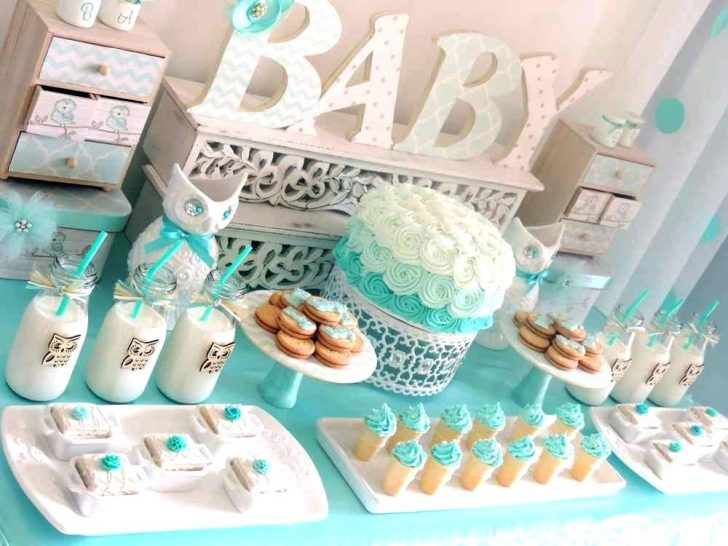 Do guests have to be informed about what sort of gifts to bring?
Usually, the guests you would invite would know mum/dad pretty well.
The gifts they buy would be fun to open if they are a surprise and you just don't know what to expect. We are pretty sure anyone being invited to a baby shower would buy something baby related, right?
Sometimes, the parents may choose to arrange a registry service where they can select what they would like guests to bring. But this takes the fun out of the baby shower gift opening ceremony as parents will know what to expect!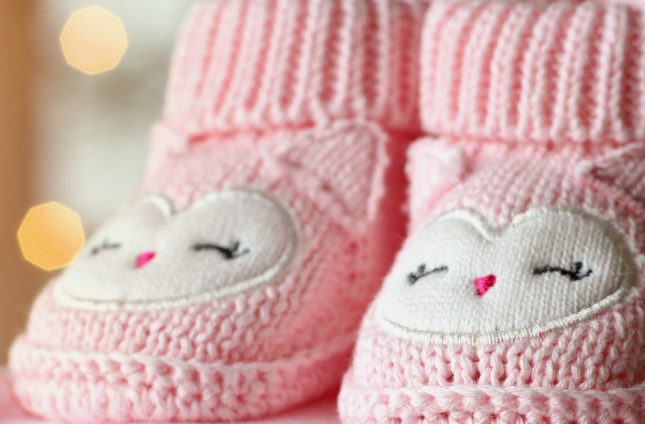 Do we have to arrange for return gifts?
If you have the budget for it, arranging for return gifts would make for a nice addition to show your appreciation to the guests who attended. It could be anything from chocolate, cosmetics, candles to spa vouchers. If you are inviting dad's friends too, then you could arrange for pens, card holders or even chocolate cigars for them! It was customary for dads to pass around cigars to his friends on the arrival of baby news back in the day, so this could be a fun addition.
Where to plan your baby shower in Kampala?
Where could you host your baby shower in Kampala? With us ofcourse! 🙂
We have a beautiful venue at our hotel that could be perfect to host your baby shower for up to 30 people. We can take the stress out of the planning by arranging the food, drinks and decor just the way you want it.
Simply drop in and let us know what your ideas are. We look forward to helping you arrange a memorable baby shower for mum (or dad) 🙂