Presenting our first edition of The Rhythm Lounge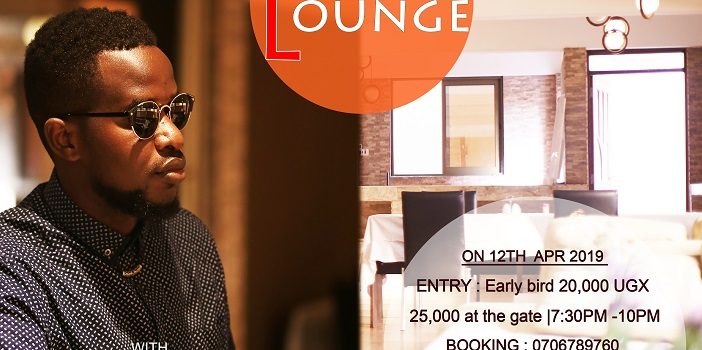 We have some mega exciting news! We are so excited to present to you our first event – the first edition of The Rhythm Lounge – curated by none other than J.C Muyonjo.
"Live acoustic beats in an intimate lounge setting with good food, good music and good company."
Tickets:
Early Bird: 20,000/-
Buy your ticket Now and Save. Pay via Mobile money: 0706789760 or pay at our hotel, Prestige Hotel Suites, before 12 April!
At the Entrance: 25,000/-
Limited tickets available (We want this to be an intimate event where you can really appreciate the music and meet new people. The vibe is chill.)
About J.C Muyonjo:
J.C is a Ugandan singer, songwriter and guitarist who marries his music with three main dialects; English, Lutooro and Luganda. A touch of RnB, neo-soul, blues, jazz and afro beat is what his music is made of.
He has worked with several renowned musicians in Uganda such as Maurice Kirya, Ruyonga, ThaMith, Sandra Nankoma and many more.
Having performed at festivals such as the Bayimba International Festival, Blankets & Wine, Doa Doa, Jameson Connect, Bailey's Picnic, Aka Dope, Viva Con Agua, this is an event you don't want to miss.
Location:
Prestige Hotel Suites
Plot 9 Lumumba Avenue
Nakasero
Parking:
Available on site/Steet Parking
Food:
Food will be available for purchase during the event. We have a special menu prepared for this event featuring fast food platters, burgers, chips and sandwiches.
Drinks:
Wines, whiskeys, beers, soft drinks, will all be available for purchase during the course of the event.
Book your tickets:
To book your tickets at the early bird price 20,000/- :
Payment can be made via mobile money to 0706789760 (please quote the rhythm lounge) or you can pay at our hotel Prestige Hotel Suites before the event.
At the entrance, tickets will be 25,000/-.
Please note we have very limited seating and you will only be able to purchase tickets at the entrance subject to availability.