Corona Virus and Your Business Travel To Uganda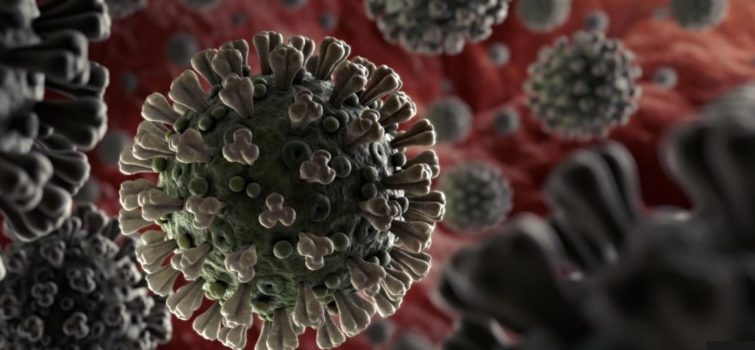 Important UPDATE: Uganda has cancelled all inbound/outbound passenger flights to and from Uganda starting from midnight 22nd March for the next 32 days in an effort to curb the spread of the Corona Virus COVID-19.
The Corona Virus has spread across the world and several countries including Uganda have put into place travel restrictions to prevent the Corona Virus from spreading into Uganda.
Whilst these restrictions might reduce the chances of the Corona Virus spreading within Uganda, several businesses that were planning to travel to Uganda this year may need to re-consider their business plans for 2020. Your travel to Uganda will definitely be impacted if you are visiting from the Far East and Europe.
Below, we outline some of the travel restrictions put into place as well as an insight into the situation on the ground. These will enable you to prepare for your travel to Uganda and for your safety while staying in Kampala.
As of this date, the travel restrictions below apply for your travel to Uganda. However, the Ministry of Health in Uganda is continuously monitoring the situation in various countries and adding travel restrictions where necessary.
Business Conferences and International Events
All international conferences that were to take place in Uganda have been postponed until further notice.
The Ministry of Health assessed that international events may bring attendees from affected countries increasing the risk of spreading the virus in a small crowded area.
The United Nations has also postponed a number of international events.
Please check with your conference organisers if you were planning to attend an event in Uganda.
14 Day self-quarantine if you are travelling from a high risk COVID-19 country
The Ministry of Health, as of date, has three categories of countries to which various travel restrictions apply as below:
Category 1: If you are visiting from Italy, San Marino, Iran, South Korea, France, China, Germany, Spain, Belgium, USA, UK, Netherlands, Sweden, Norway, Austria, Malaysia, Switzerland, Canada, Pakistan, Denmark, Qatar, Czech, Australia, Portugal, Slovenia, Israel, Brazil, Ireland, Iceland, Philippines, Indonesia, Chile, India, you should consider postponing non-essential travel to Uganda. Any traveller from these countries will be subject to a self-quarantine for 14 days on arrival to Uganda at their own cost – even if they do not exhibit any symptoms of COVID-19.
Category 2: If you are visiting from Switzerland and India, the travellers will be observed very closely. The situation will be monitored over the next few weeks and travel restrictions implemented accordingly.
Category 3: If you are visiting from any other country apart from these, the travellers will undergo routine screening upon arrival and will be advised on the measures to take while in Uganda to prevent infection and where to report if not feeling well.
Travelling in Kampala
There have been reports by some Expats in Kampala of verbal abuse i.e being called the Corona Virus, from a few locals (especially boda-boda riders).
If you are Caucasian or Asian, there may be a small risk of such verbal abuse if you are using boda-bodas or travelling to remote areas within Kampala city such as local markets.
We would recommend that you use private taxis and avoid walking around local areas without a local guide.
Also, do not take such verbal abuse to heart as most Ugandans are very friendly and a few Ugandans who may be afraid because of the media reports do not represent the entire population. We would like to point out a physical abuse case did occur on Oxford Street in London because of the Corona Virus scare, therefore such isolated incidents are bound to happen anywhere in the world due to fear.
But as always, be vigilant and avoid unnecessary "off the track" trips where possible.
Mass Gatherings in Kampala
If you are looking to organise a "mass gathering" event in Kampala such as a sporting event, religious event, social/cultural event (e.g weddings), political events, adequate preparations must be made before hosting the event. You must receive approval from the Ministry of Health for such a gathering.
Below are the requirements of organising such an event:
Toilets/Latrines must be provided: 1 for every 20 participants
Hand Washing Facilities such as running water and soap.
Waste management facilities such as dustbins must be available
There must be adequate ventilation with proper air circulation
Atleast 5 infrared thermometers for temperature screening must be available
Health desk with health workers to monitor the situation must be present
There should be access to evacuation facilities such as an ambulance
First Aid Kits must be available
Guidelines from the Ministry of Health in Uganda on avoiding catching the COVID-19 virus:
Avoid hand-shaking and hugging at all times
Avoid close contact with people who are visibly sick from flu-like symptoms (fever, cough, sneezing)
When sick with flu-like symptoms, avoid going to public places, offices and gatherings.
You do not need to wear medical masks if you do not have respiratory symptoms like cough or a runny nose
Dont take self-medication such as antibiotics
Do not spit in public
Delay travel to countries that currently have many Corona Virus patients
Avoid travel if you have flu-like symptoms
We hope the guidelines above from the Ministry of Health in Uganda on the Corona Virus and your travel to Uganda will provide some useful advice to you. Feel free to get in touch if you have any other questions before your travel to Uganda.
Here is some further information on the COVID-19 (Corona Virus):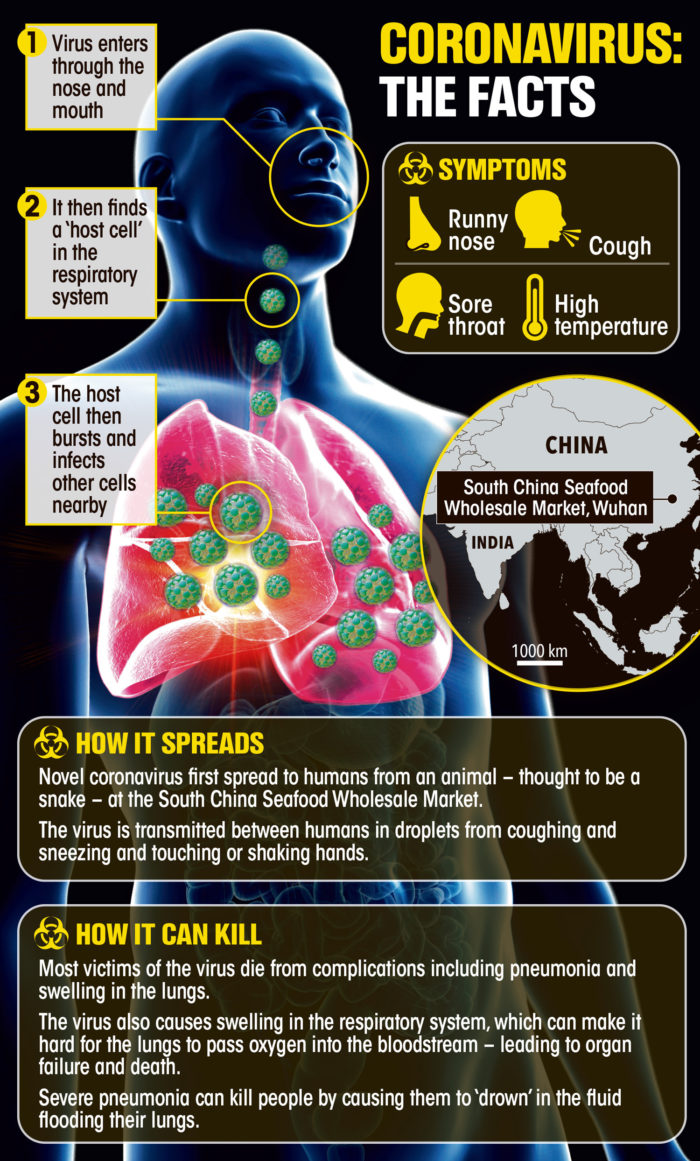 Symptoms of the Corona Virus:
Coughing
Runny Nose
Fever
Headache
Shortness of Breath
Chills
Body Aches
The Corona Virus can develop into pneumonia causing death. Until this day, most corona virus deaths have been amongst the elderly or those already with an underlying health condition.