President Museveni Bans all public transport in Uganda for 14 days after Corona Virus Cases increase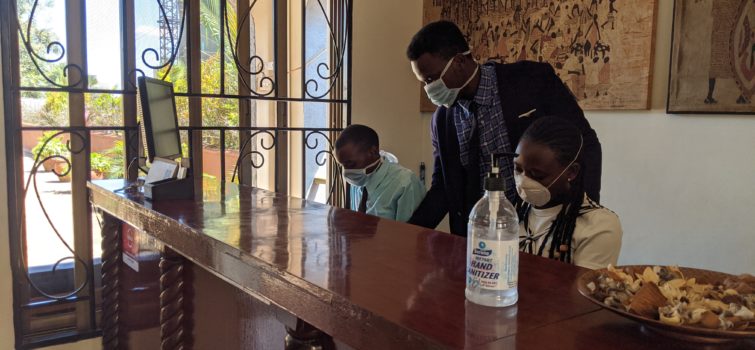 On 25th March 2020, the number of corona virus cases in Uganda increased from 8 to 14 cases. Our president of Uganda, His Excellency President Museveni, gave a presidential address to tackle this situation.
In order to prevent further spread of the corona virus, all public transport has been banned for 14 days effective midnight 25th March 2020. This includes all taxis, mini-buses (matatus), buses, passenger trains, bodabodas and tuk-tuks. Only private vehicles (carrying not more than 3 people including the driver) will stay on the road.

The other vehicles to stay on the road include trucks delivering cargo and food. Bodabodas carrying food will stay on the road as well.
We applaud the President for taking decisive measures and putting the people's health first. He is juggling between preventing the spread of the disease and enabling Ugandans to still earn so that they can feed their families. Unfortunately, Ugandans live on a day to day basis and do not have savings, credit cards or handouts to rely on.
Such a ban on public transport was bound to have an operational impact for our Hotel in Kampala. We have already had to temporarily shut our restaurant as our restaurant staff could not come to work.
To our surprise, other hotel staff walked to work such as our house-keeping and front-office staff. We are simply in awe of this and are grateful that our staff have made their work a priority. We are taking the Corona Virus outbreak very seriously and have already trained our staff and put into place preventative measures such as:
All staff have been trained on washing their hands thoroughly with soap and water on arrival and after handling guest luggage/checking in guests – the full 22 second drill
Sanitiser has been added to entry points
Staff have been trained and informed not to touch their faces (eyes, nose and mouth)
Masks have been provided. We are aware masks may not do much but atleast they may mitigate the spread of the corona virus even if slightly
Adding soap and water at our main hotel entrance. All visitors entering the main gate must wash their hands before entry
All visitors entering the reception will then be provided with sanitiser to completely disinfect their hands
Visitors such as sales men/job applicants will be turned away from the main gate and told to return after 1-2 months. Limiting movement of such professionals within our hotel will enable our staff and guests to be safer
We may either continue operating during this difficult period or will shut our operations until further notice. We will have an official update for you tomorrow. Please stay safe.
From the Prestige Hotel Suites Management