Preparing to reopen our doors (Hotel in Kampala)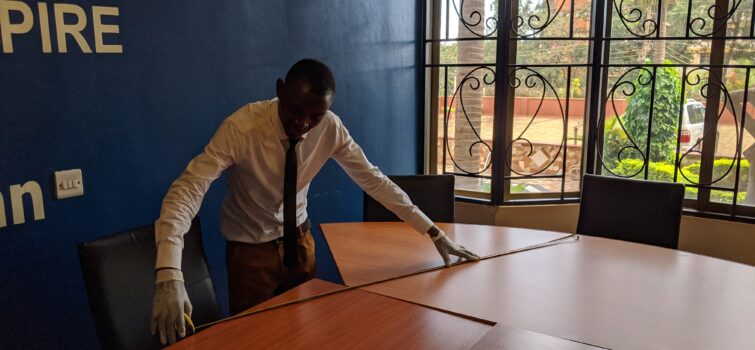 We will soon be re-opening our doors to you, and we are busy making our hotel environment safe for your return. With the new normal of COVID19, we are putting into place several measures ranging from social distancing to training our staff on cleanliness. When you stay with us, you can be assured that we will put your health and safety first.
Fumigation and Thorough Cleaning of our Hotel
We have undetaken fumigation of our entire hotel as well as thorough cleaning to ensure that our hotel in Uganda is sparkling clean when you return.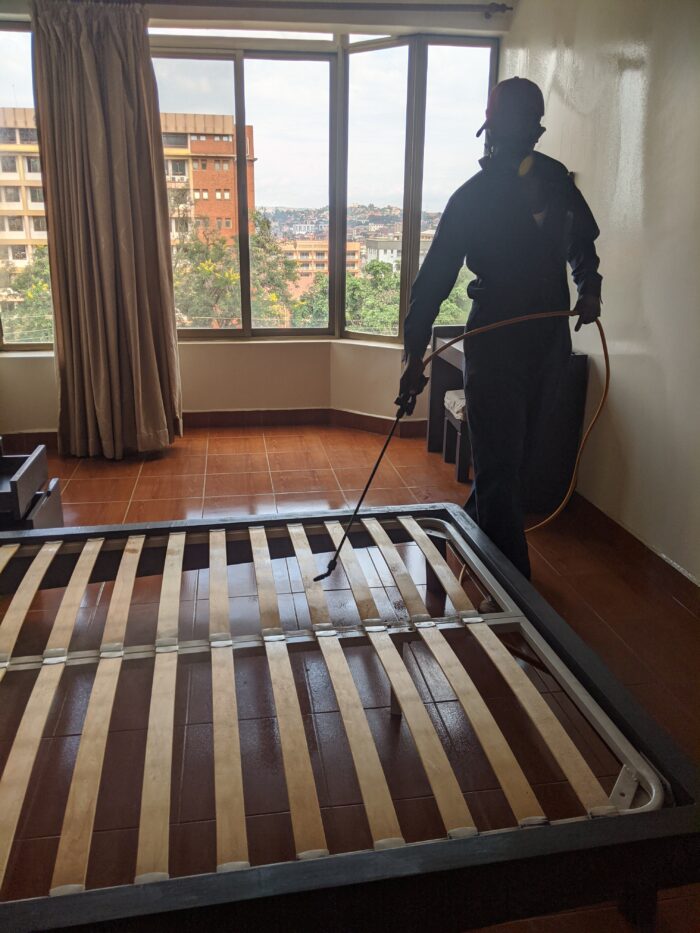 This is one of the official SOPs for the hotel sector as dictated by the Ministry of Health, but did you know? We were undetaking a full fumigation and thorough cleaning of our hotel every year even when it wasn't an official requirement due to the COVID19 situation. We have always had cleanliness as a priority and this is why we have some of the highest scores for cleanliness compared to other Kampala hotels across all online booking platforms.
Social Distancing in our meeting rooms
In order to stay safe during the COVID19 period, social distancing must be observed. We have reduced the capacity of our meeting rooms to ensure adequate social distancing.
Our Carnegie board room which previously sat 10 persons now only sits 5 persons. We will reduce our meeting room rates to cater to your needs with this reduced sitting capacity. Simply call 0717820100 for more information.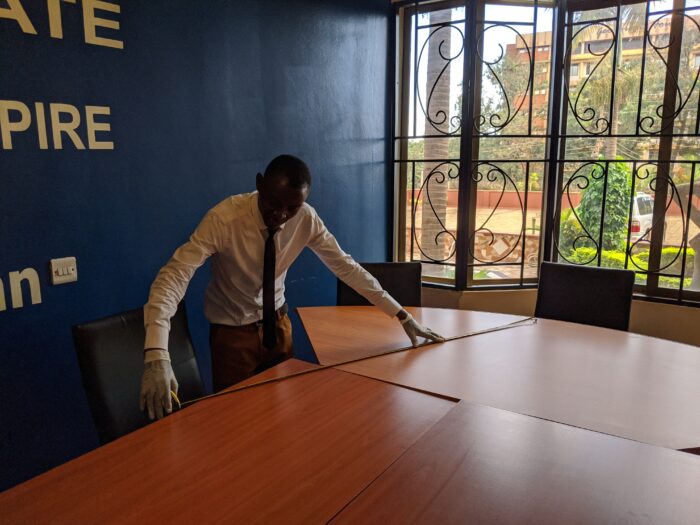 Our Mandela Conference room which previously sat upto 40 persons will now only sit 1o persons. Do call us to book this room on 0717820100.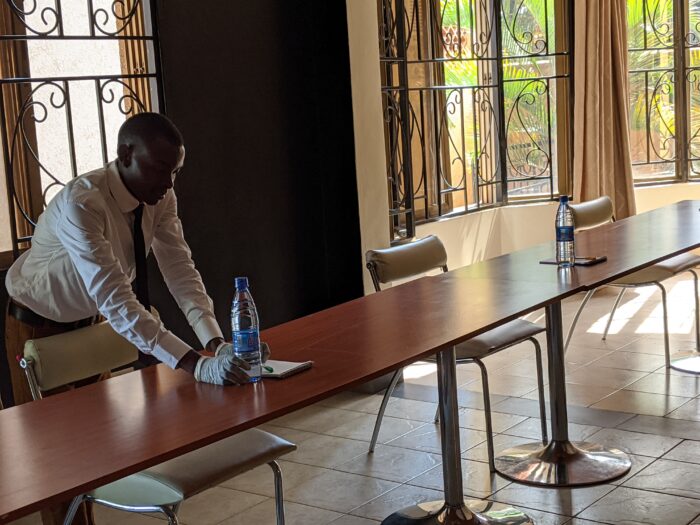 Please note as per the Ministry of Health SOPs for hospitality establishments, A/Cs in public areas cannot be operational. Therefore, all our meeting rooms will be non-A/C.
Tags: clean hotel uganda, conference room kampala, covid19 uganda, meeting room uganda, meeting venue kampala, quarantine hotel kampala, safe hotel in kampala covid19, social distancing in meeting room kampala