Update on the COVID19 situation in Uganda (to book a safari/hotel/travel to Uganda or not)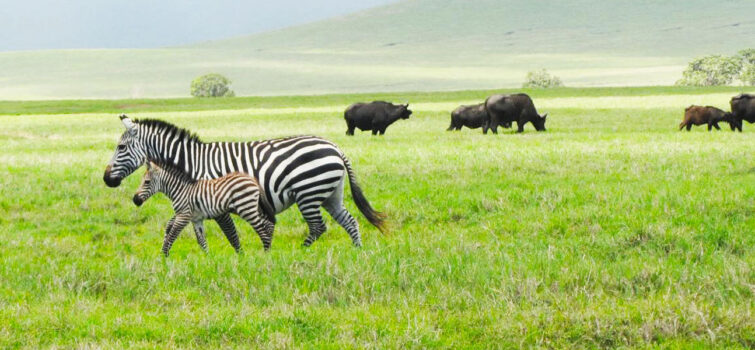 Until recently, Uganda was doing quite well at containing the COVID19 virus and Uganda had zero deaths. Uganda was fast to implement a lockdown as soon as the first few cases of COVID19 arrived in Uganda via Entebbe airport.
Despite Uganda's best efforts, the virus got out of hand and is now rapidly spreading within Kampala, the capital city. Several clusters have also emerged in other districts around Uganda. Ugandans have been slow to follow the Government's guidelines on social distancing, wearing face masks and washing hands. Despite some efforts, majority of the Ugandans remain unconcerned. This has accentuated the speed at which the virus is spreading and as of today, Uganda has recorded 25 COVID19 deaths with a cumulative total of 2,426 confirmed cases of the Corona virus.
How will this progress?
It is not clear how the government will contain this spread. It is not clear whether another lockdown will be implemented or not. Most Ugandans live hand to mouth and the previous lockdown increased poverty levels considerably, hence, another lockdown may not be welcomed.
Another important issue at hand is that the Presidential elections are looming. They are to be held in February 2021 and campaigns have already begun. The president has advised that gatherings are not allowed, however, campaigning cannot happen without crowds. Several political parties are already shunning the Ministry of Health/Government's guidelines and holding meetings in private in the run up to the elections. Such gatherings can only provide a catalyst for the spread of the virus.
Given that Ugandans are failing to follow the government's guidelines on curbing the spread of the virus and the fact that Ugandans need to continue working despite the dangers of the virus, our opinion is that the virus will spread like wildfire, reach a peak and then plateau – as has been the case in most countries already affected.
Is it possible to travel to Uganda?
At the moment, Entebbe International Airport is closed. There are discussions to open the international airport in September/October but this is all speculation. The President has not been keen on opening the international airport given the danger that the virus may be imported, however, given the situation on the ground, now that the virus is rapidly spreading, it may not make a difference as to whether the airport is open or closed.
There is no confirmed date on which the airport may open so as of now, it is best to wait for the confirmation of a date. Flights to Uganda may be available online, however, this does not mean anything. These flights will be cancelled if the airport is still not open on a specific date when the flight is scheduled.
Once the airport opens, will it be safe to travel to Uganda?
If you are visiting Uganda for safari, it may be safe. You'll be relatively secluded in a park and the only place you need to worry about is your hotel. Most hotels have had to implement standard operating procedures in light of the COVID19 virus, such as regular cleaning, providing protective equipment to staff, temperature checks and providing sanitisers. There are many measures that have been advised by the Ministry of Health and it really comes down to how serious the hotel and their staff are in implementing those measures. When booking your hotel, it is worth checking to see what has been implemented, but even then, it is best to take your own precautions when you do travel and stay at any hotel in Uganda. As we have observed, Ugandans aren't taking the corona virus very seriously and so you need to be aware of this.
National parks have been opened, however, Gorilla trekking may remain shut for some time in order to avoid passing the virus to these primates. We cannot be sure when gorilla trekking may resume. It most likely depends on how readily available a corona vaccine will be and the situation overseas.
If you are looking to visit a city, such as Kampala city, whether for business or leisure, it is best to avoid unnecessary crowds. At the moment, there is a curfew in Uganda, starting at 9:00pm to 5:30am. Hence, bars, clubs will be closed. For your own safety, it is best not to venture outside anywhere during the curfew. Restaurants/malls are open, but we have observed that most people aren't wearing masks or practicing social distancing so it will be in your own interest to take precautions. A few restaurants have put into place social distancing such as Cafe Javas.
Hotels in Kampala city have had to implement measures in light of the Corona virus. At our hotel, we have implemented temperature checks at our main gate and prevent anyone exhibiting COVID19 symptoms from entering our premises. Everyone entering our hotel is requested to wear a mask on arrival and in public spaces. Our staff have been provided with protective equipment and we have implemented increased cleaning protocols. We have placed sanitisers at several points throughout our hotel and have trained our staff on how to approach and help guests safely. We have adjusted our restaurant seating in a manner that allows social distancing. Our pool currently remains closed as per the Government's guidelines. Our gym is open but only one person/couple/family can use the gym at any given time, after which it is sanitised. We also have an isolation room where anyone presenting the symptoms of the Corono virus can wait until the relevant medical staff arrive.
The Kampala city council authority visited our hotel to verify if our hotel is complaint and we were give a go ahead. Similarly, other hotels in Kampala city must also have been visited by these authorities, so you can be assured that hotels in Kampala are following protocol. There have been several hotels that weren't following the guidelines and were warned by the Ministry of Health, therefore, it is in your best interest to look into what hotels are doing and feel free to ask any questions before you stay at the hotel in Uganda.
As long as you take precautions, avoid going to crowded places and only go out when you need to, any city in Uganda should be safe to visit.
When is the best time to book my visit to Uganda?
First of all, before booking, wait for the date of opening of Entebbe International Airport. Whilst there are discussions to open in September/October, there are also speculations that the airport may open in February after the elections.
Once the airport has opened, there may be additional measures that the government implements e.g you may require a COVID19 negative proof certificate on arrival.
Secondly, if a vaccine is discovered and distributed within this year, then it is safe to assume that travel may resume next year. If a vaccine is still not discovered by the end of the year, then people will learn to live with COVID19 and our views are that travel will resume albeit with extra precautions.
Given Uganda's specific situation of the rise in cases and the elections in February, we would advise you to consider booking after March/April 2021. Surely by then, the airport will have opened, the elections will be through and we'll have a clearer picture on whether a vaccine has been developed and how many people have been vaccinated. Our advice to you would be to make a booking that can be cancelled within a few days of your stay.
In the meantime, you can plan in advance, have a look at various national parks/places you would like to visit in Uganda/Kampala, add these to your wishlist, follow various hotels and select the ones you would like to stay at and before you know it, it will be time to travel.
If you would like to follow us, here are our social media channels. We regularly update them with what we are upto. All the best and feel free to get in touch if you have any questions.