Travel to Kampala, Uganda during Corona Virus / Covid19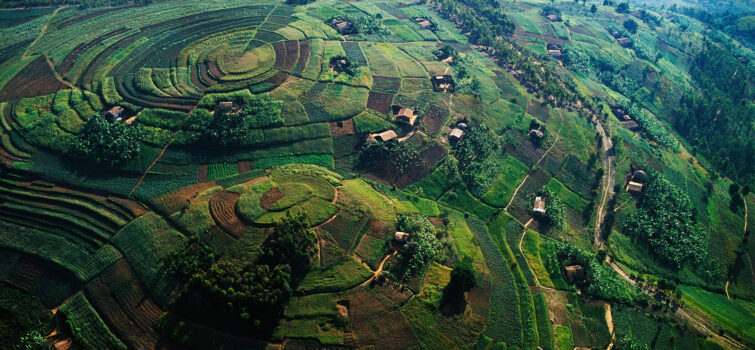 What is the COVID19 situation in Uganda?
As of 08/10/2020, these are the COVID19 stats:
Deaths: 85
Cumulative Confirmed Cases: 9,260
Recoveries: 5,588
Total active cases: 3,672
Active cases in Kampala: 2,000+
Is the International Airport open in Uganda?
Yes, Entebbe International Airport opened on 1st October 2020
Who can travel to Uganda? Are there any restrictions on traveller type?
Everyone can travel to Uganda
As per the latest Presidential address, it was stated Tourists and business delegations could travel to Uganda. However, the Minister of ICT clarified that all travellers, including individual travellers, whether business or leisure can travel to Uganda from 1st October
Is there any quarantine on arrival to Uganda?
There is no quarantine requirement on arrival to Uganda as long as you provide a PCR certificate showing you are not COVID19 positive and you are not showing any signs of COVID19
What are the travel requirements due to COVID19?
Arriving into Uganda
You will be required to show a negative PCR COVID19 test certificate, which shows that the test has been done within 72hours of boarding the in-bound flight to Uganda. You cannot board the flight without this certificate. It should be an official printed certificate as SMS and digital certificates will not be accepted
Please note there is some confusion with regards to those taking connecting flights, such that by the time you take the flight in-bound to Uganda, it has been more than 72 hours since your COVID19 test. There are reports that some people were sent back to their country of origin. We would advise you to take a stopover in the connecting destination and get another COVID19 test incase it will be more than 72 hours by the time you board the flight to Uganda
The PCR test must be done from a laboratory approved by your country of origin
You must not show any symptoms of COVID19 before boarding the flight
During your flight, you'll be required to adhere to the standard operating procedures of the country from where you are travelling i.e. wearing a face mask and sanitisation
You are advised to carry a spare mask incase you have to replace the original one
You will be subject to temperature checks and enhanced screening on entry to the arrival hall. Your body temperature must be less than 37.5 degrees Celcius (99.5 degrees Farenheit)
Your finger prints will be scanned and you will be required to sanitise your hands before and after scanning
Departing Uganda
Travellers out of Uganda will be required to carry out a COVID19 PCR test which is valid within 120 hours before boarding the flight
You should not exhibit any symptoms of COVID19
You must wear a face mask appropriately within the terminal
You'll be subject to temperature screening on entry to the airport
Arrive at the airport atleast 4 hours before your flight departure
You are encouraged to sanitise hands after touching surfaces or documents
What happens if I exhibit signs or symptoms of COVID19?
You will be put in a waiting COVID19 ambulance and taken to an isolation centre (Entebbe Hospital) where COVID19 checks and a test will be carried out for COVID19. Cost may have to be paid by you (UGX 240,500/- or approximately $65 for the COVID19 test)
Results will be returned with 24-48 hours
If you test positive for COVID19, you will either be taken to a treatment centre, or repatriated for treatment to another facility outside Uganda at your own cost
Do I need to book through a tour operator to travel to Uganda?
No, you do not need to book through a travel agent or tour operator in order to visit Uganda. You can book directly with your hotel or travel directly to your arranged accommodation
It doesn't matter whether you are a tourist or you are a business individual or just returning home or for any other business, you can travel to Uganda without booking through a tour operator/local partner
Is there a list of designated hotels where I need to book my stay?
No, there is no list of designated hotels. You can book whereever you want to
Other travel advice
On Arrival
There is a curfew in Uganda from 9:00pm – 6:00am. Travellers arriving with late night flights after 9:00pm have been advised that they will be allowed to travel during curfew hours as long as they can show their plane tickets. We would advise you to send a copy of your ticket to the driver picking you up incase it is during curfew hours and to also carry your ticket/boarding pass when you arrive incase the police stop you. Try to arrange a taxi beforehand if possible
Visas used to be given on arrival to Uganda. There is word going around that you may now need to get these before travelling to Uganda, so be sure to check with the Ugandan embassy in your origin country
You still need a yellow fever vaccination certificate on arrival at the airport
On Departure
Before flying out of Uganda, be sure to call your airline for further guidance. There may be other restrictions in the destination countries you are travelling to
Carry drinking water and edibles with you if you are flying out of Uganda. You may not have access to shops while you wait before checking in or even after passing security (especially at odd hours). As there is a curfew in Uganda, shops at the airport may be closed
What happens if my flight arrives after the curfew time or I am on the road during curfew times?
It is fine to arrive at the airport during curfew hours
Ensure you have your flight itinerary and boarding pass which you can show to the police incase you are stopped on your way to the hotel
Also, send your flight itinerary/booking to anyone who is picking you up during curfew hours incase they get stopped on their way to pick you up at the airport
Are there any travel restrictions due to COVID19?
As per the Presidential address, travellers have been advised not to mingle with Ugandans
He has advised tourists to go straight to their hotels, visit their travel destination and then head back straight to the airport. Same applies for business delegations
In our opinion, this is not entirely enforceable as travellers are bound to interact with Ugandans, whether it is the Ugandans at the hotel where they are staying at or whether it is the Ugandans that you are doing business with. We shall have to wait to see how this pans out
What measures has our hotel taken in relation to COVID19?
What other restrictions are there in Uganda due to COVID19?
It is mandatory for everyone aged 6 or above to wear a face mask when outside your house
You are required to maintain social distancing
Curfew in place from 9:00pm to 6:00am. Stay indoors during these hours
Boda bodas (scooters that offer transport services in Kampala) are to stop operating by 6:00pm so do not travel with these after 6:00pm, use taxis. They may continue offering their services but do not use them, otherwise you run a risk of being caught by the police
Movement by personal vehicles is now permitted in all districts but is still limited to 4 people per car (including the driver) and they must all wear masks if there is more than one person in the vehicle
Shopping malls and arcades, supermarkets, pharmacies, hairdressers and salons are open
Bars, casinos, cinemas, gaming centres remain shut
Public gyms, indoor sports such as swimming etc remain shut
Mass gatherings are prohibited. If you are organising a gathering (e.g conference or party), the maximum number of people allowed are 50 guests
Churches and mosques are now open but only 70 people at any given time are allowed
Open air sports are now allowed without spectators
Where can I get the COVID19 test done?
Private Hospitals:
Please note these costs/details of timeframe may change so it's best to call the clinic/hospital before you visit
Nakasero Hospital
Tel: 0312531400
Cost: UGX 365,000/- (approx $99)
Time to get results: 24-48hours
Located 6 mins from us by car
Case Clinic
Tel: 0312250700
Cost: UGX 300,000/- (approx $81)
Time to get results: 12 hours
Located 5mins by car/10mins by walking from us
Kampala Hospital
Tel: 0312563400
Cost: UGX 400,000/- (approx $108)
Time to get results: 6 hours
Located 10mins from us by car
City Medicals at City Ambulance Acacia
Tel: 0392177174
Cost: 370,000/- (results within 24-48 hours, approx $100)
Cost: 470,000/- (results within 12 hours, approx $127)
Located 10mins from us by car
Ruby Medical Centre
Tel: 0800833111
Cost: UGX 350,000/- (approx $95)
Time to get results: 12 hours
Located 20 mins from us by car
Where can I get help if I develop COVID19 symtoms while in Uganda?
Incase you feel ill and have COVID19 related symptoms, you should immediately call:
Ministry of Health: Call 0800-100-066 /0800-203-033 /0800-303-033 for COVID19 queries. For emergencies, call 0782909153 /0772460297 /0772469323
or
KCCA: 0800-990-000
You should isolate yourself while waiting for either the Ministry of Health or KCCA to attend to you.
Incase you are staying at our hotel, you will remain isolated in your room. If you are staying with someone else in your room, they will be taken to our isolation room until the health authorities arrive.
If you are unable to get through to the contacts above, you can also try the hospitals below:
Nakasero Hospital:
Tel: 0312531400 / 0393346156
Email: info@nhl.co.ug
Address: Plot 14A Akii Bua Road, Nakasero, P.O Box 25261
SAS Clinic:
Tel: 0414345325
Email: info@sasclinic.co.ug
Address: Shoal House, Plot 76 Kampala Road
Mulago Hospital:
Tel: 0800100066 / 0417712260
Email: info@health.go.ug
Address: Plot 6 Lourdel Road, Nakasero
International Medical Centre Kololo:
Tel: 0312188800 / 0312188400 / 0393 200401/2
Email: customerservice@img.co.ug
Address: Plot 37 Yusuf Lule Road, Nakasero
Our personal opinion on your travel/stay in Uganda/Kampala
In relation to COVID19
The cases in Uganda are still low relative to other countries. However, it is spreading fast. Everyday for the last month, we have been seeing cases of approximately 100+
If you are travelling to Uganda, this is our advice:
Wear your mask when in public and maintain social distance at all times
Most Ugandans are not taking COVID19 seriously, they are not wearing masks or enforcing social distancing. You'll find this to be the case on the streets and even some restaurants where SOPs should be in place. We would advise you to be very cautious, there may be a lot of asymptomatic people around you
Only travel to where you need to go. If you are a tourist, only travel to the national park/tourist site you need to visit. Do not take detours and minimise your interaction with locals where possible. If you are visiting for business, simply stick to meeting your colleagues and ensure you are wearing masks/social distancing
As long as you are careful and only visit places you absolutely must, you should be ok. Remember to sanitise your hands regularly and to avoid touching your face
Do not venture anywhere outside of curfew hours. The police are not known for their leniency in Uganda
In relation to the political climate
There may be political unrest in the run up to elections occuring in February 2021
Public gatherings and political rallies have been banned due to COVID19, however, these still tend to occur now and then and could attract police authorities. These may turn violent
Avoid political related crowds and public demonstrations
We hope the above information was useful to you when considering whether to travel in/out of Uganda. Incase you have any other questions, feel free to contact us on info@prestigehotelsuites.com
Tags: corona health centres uganda, corona virus uganda, entebbe airport covid, flights uganda corona, flying to uganda, hospitals in uganda for corona, is kampala safe for tourists, is uganda safe for travel, kampala travel covid19, travel requirements coronavirus uganda, travel requirements uganda, travelling to uganda, uganda airport now open, uganda corona test centres, uganda coronavirus travel restrictions, uganda travel advice, uganda travel australia, uganda travel canada, uganda travel coronavirus, uganda travel covid, uganda travel covid19, uganda travel uk, uganda travel us, where can I test for coronavirus in uganda, where can i test for covid19 in kampala