The 2nd Edition of the Rhythm Lounge is this Friday 17th May! Events in Kampala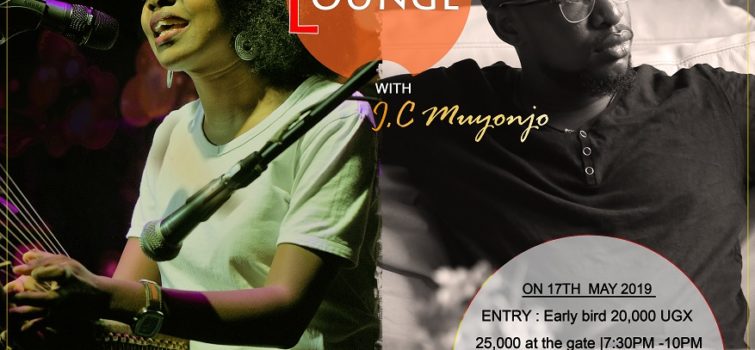 We are so excited to present to you the second edition of The Rhythm Lounge With J.C Muyonjo *FEATURING* Guest Artist Price Love.
*An evening of live music and beautiful instrumentals in an exclusive lounge setting.*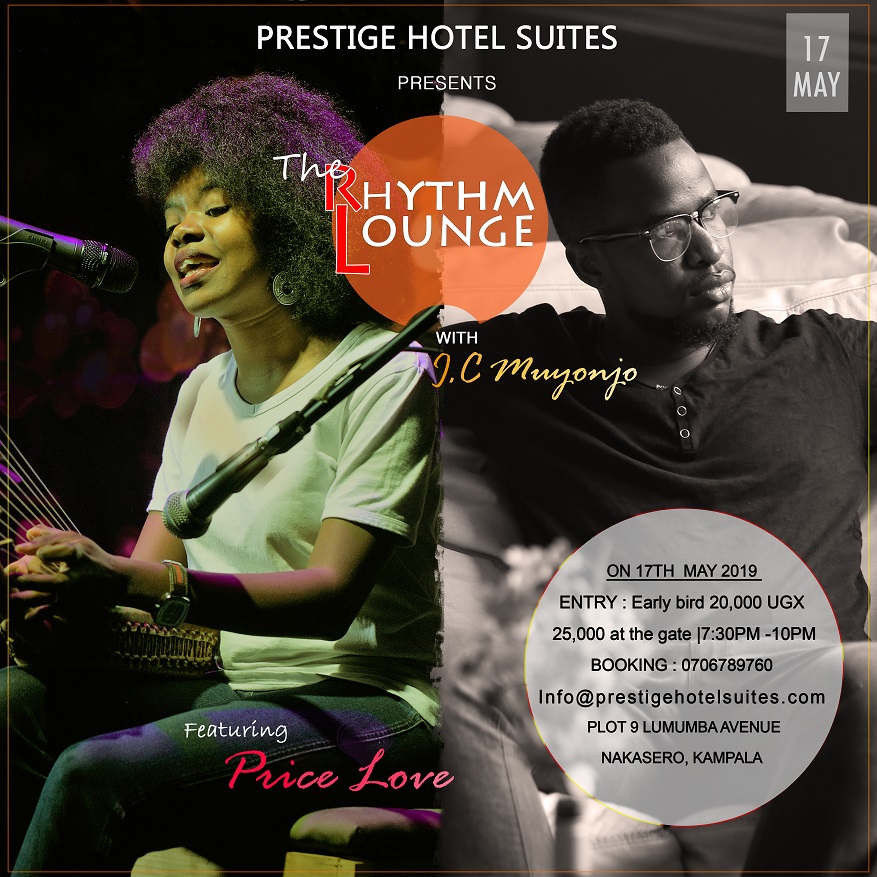 J.C will be fusing his neo-soul beats with Price's sedate soul compositions. Along with her trusted "Adungu"(the Ugandan harp), this is a duet you don't want to miss!
You must be 21+ to attend this event.
Tickets:
EARLY BIRD:
20,000 UGX – Pay by paypal/mobile money: https://www.ugtickets.com/event/the-rhythm-lounge-3/
$7 – Pay by paypal: https://www.eventbrite.com/e/the-rhythm-lounge-with-jc-muyonjo-tickets-61090557502
AT THE DOOR:
25,000 UGX
About J.C Muyonjo:
J.C is a Ugandan singer, songwriter and guitarist who marries his music with three main dialects; English, Lutooro and Luganda. A touch of RnB, neo-soul, blues, jazz and afro beat is what his music is made of.
He has worked with several renowned musicians in Uganda such as Maurice Kirya, Ruyonga, ThaMith, Sandra Nankoma and many more.
Having performed at festivals such as the Bayimba International Festival, Blankets & Wine, Doa Doa, Jameson Connect, Bailey's Picnic, Aka Dope, Viva Con Agua, this is an event you don't want to miss.
About Price Love:
Price Love is a Ugandan singer and songwriter of soul gospel music, whose dream is ''to use her music to bring about change in mind-set and transformation in the world''. Her musical style is sedate soul with occasional rhythmic and bluesy touches. She will be performing with her trusted "Adungu" – the Ugandan harp.
Location:
Prestige Hotel Suites
Plot 9 Lumumba Avenue
Nakasero
Parking:
Available on site/Street Parking
Food and Drink will be available for purchase.